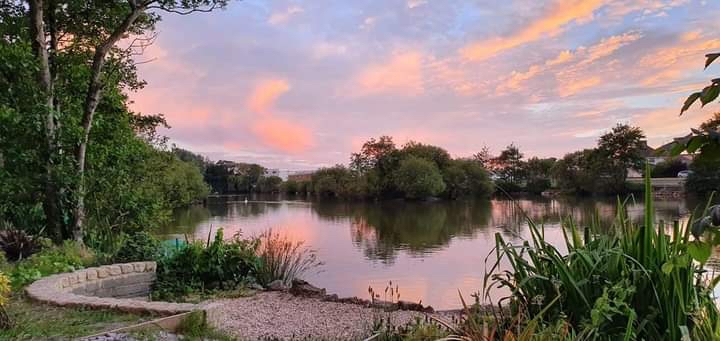 Newsletter 2021
Newsletter: Feb 2021
Introduction
Dear PAA Members,
I am delighted to be writing another PAA newsletter to give you the very latest information on what the club has been up to and what we have planned for 2021/22.
We have great feedback every year from our newsletters, the aim is to provide you with a bit more detail to what's happening inside the club and what plans we have moving forward.
Before I start, on behalf of PAA, we would like to take this opportunity to thank all our members for their continued support to the club, especially during unprecedented times amongst the Pandemic. Without your loyalty we wouldn't have a club!
2020 – What's happened?
As you may have noticed, the most obvious thing to point out is we have finally got around to re-branding the club. Hope you all like the new logo + Club mate app we have had developed for PAA. It's been a big step forward for us, and much needed to bring the club up to date. From now on the paperwork trail will be minimised and it will be much easier to purchase membership and day tickets and keep up to date with what's happening in the club. More details below.
2020 started off with some incredible catch reports and 2021 has started in similar fashion, resulting in the lake record being broke several times and finally settling on 27lb. Two of our mirrors Boldys and Uncle Dai have been battling it out for the lake record throughout the year. Uncle Dai first being caught in September by Steve Hopkins at 26lb 10oz followed by Boldys who came out at 27lb just a few weeks ago in January, somehow caught by myself!
Our Facebook page has published over 300 catch report pics and that's only what we have been sent in, we all know there are some secret squirrels out there so probably a lot more! Historically the meadow has only ever produced one or two 20lb+ fish, and now currently holds 8 different 20lb fish with over a dozen expected to go over by this time next year.
Original stock – Fish to 25+lb
2017 Fish Farm UK stock – stocked as C3 (4-6lbs) 3 of these fish are now 20+ and the rest of them are fast approaching J
2018 Chilston Fish Farm stock – stocked as C3 (4-6lbs) the majority of these fish are double figures with the biggest going 13lb.
2020 Front fish UK – stocked up to 5lb. One capture has already been 6lb. A bright future for these hand selected lookers.
The fish have all been in amazing condition and all up a few lbs since last year. Thank you all for taking care of them with your carp care kits and quality unhooking mats. Most of the originals in the Meadow are 25+ years old, to see these having a growth spurt is testament that the changes we are making are working.
1. Fishery Management.
Another successful netting on the meadow lake was carried out beginning of the year (Jan 2020).  The aim of our frequent nettings is to achieve the following:
Fish health check – gives us good opportunity to check the condition of our fish, and monitor weight gains.
Biomass calculation – gives us a close estimation to what the lake currently holds, this allows us to manage our stock accordingly.
Fish grading – We grade out all the smaller fish to allow more room for the others to thrive in an optimum environment. Keeping this balance right will benefit all aquatic life and reduce any problems if we have oxygen crashes/algae blooms e.t.c
New Bailiff Dan Esmond kindly purchased x6 stunning Front fish Uk fish up to 5lb. Thanks again for this Dan, this is a lovely gesture for the club and we are looking forward to seeing what they do in the future.
A full bail of barley straw was installed throughout the season in sausages to minimize impact on any algae blooms and help improve water quality. Please be careful casting around these areas.
2. Lake maintenance and improvements.
Amongst a crazy year, head bailiff Jonathan Jones (JJ) and his team have still been making big improvements to the lake.
All dangerous/dead trees removed between peg 22 and 24. Plants were purchased and pegs 23-24 bank has been replanted with Carex (Pond sedge) and Flag Iris to protect from erosion and aesthetics.
The new container has been installed including a new perimeter fence for the compound.
Bench and sitting area created outside container.
Peg 10 has been rebuilt
Peg 14 has been re built (only higher tia to complete)
Peg 12 currently under construction.
Snag removal – you will noticed a lot of snags have been removed and the bank opposite peg 20 right up to peg 1 is currently getting cleared and re planted.
We have also been fortunate enough to receive a grant from National Resource Wales for more plants and for a new peg to be built on Peg 22. Work for this will start this year.
Work parties have started on the Wilderness to clear the trees from the bank side. PAA are currently in discussions with Porthcawl Town Council with a view to make big changes to the wilderness and bring it back to its former glory.
3. PAA Re-branding – A fresh face for the club
As you may have noticed we have a new club website containing our new logo bringing the club up to date and these coupled with us now using a dedicated fishery management software 'Clubmate' that will enable members to renew / purchase new memberships and day tickets online as well as allowing us to communicate with everyone a lot easier.
Members who have provided us with their email addresses will be contacted to renew online before 31st March. The process really is very straightforward and will be a lot easier than completing clerical forms and sending self-addressed envelopes etc!
For those members who have not provided us with an email address you will be contacted in writing or by phone to discuss you're renewal options but if anyone wants to provide an updated email address please email the membership secretary on porthcawlanglingassociation@gmail.com providing your new email.
We've been working on the new logo for a while and we're really pleased with how it's looking. We've got some free stickers available for our members so if you're wanting a closer look at our new logo and want one then please see one of the bailiffs or contact the club on porthcawlanglingassociation@gmail.com or via our facebook page.
As part of the work with Clubmate and the new logo we're very pleased that we can now give our members the opportunity to purchase club merchandise via the new club shop found on our website which will include a full range of clothing from caps and hoodies to winter fleeces and jackets at very reasonable prices.
Our website address has not changed and can be found at www.porthcawl-angling-association.co.uk
So please go and visit, give us some feedback and purchase some of our new club clothing!
4. PAA Coaching Day – Bring the juniors!
If circumstances allow, club Chairman Mark Bie + Christian Bold (weather pending) will be arranging a coaching day at the Meadow for our members. This day will be free of charge for our members to turn up, catch a few fish and learn the basics! They will cover most of the basics including rigs, casting, photography and fish care. Remember, this is not just for beginners, we all need to brush up on our skills from time to time. If anyone is interested in this then please contact Christian by email at porthcawlanglingassociation@gmail.comen crash in the future protecting the clubs stock
5. Rule Reminder
With the quality of fish improving in the meadow, head bailiff JJ will be tightening up on rules. Please don't be disheartened if you are asked to reel in for a rig check, or told your carp mat isn't up to the job. The reason we do this is to protect the fish stock for our future.
Please take time to read the club rules, below are the rules we see most commonly broken and are the rules we will be strict on this year.
ALL Leaders are banned, which includes Leadcore, Lead free, Safety Zone and Fluorocarbon leaders. (i.e. no knot above the hooklink)
BARBLESS hooks only. All hooks larger than size 12 must be of a barbless type.
Carp unhooking mats MUST be used. "Walled mats preferred" All Carp anglers must carry and use a good quality unhooking mat. Most cradle, beanie and combi style mats are perfect (Base of mat must be adequately padded). Minimum size to be 36″ x 24″. Please do not be upset if you are told to buy a more suitable unhooking mat.
6. What can you do to help?
If you have any skills, materials, tools you think the club could use then please contact us. We can always do with an extra hand and it will be great to get some more bodies down at the scheduled work parties.
One of our biggest needs going into 2021/2022 is plants to re plant the new banks. If you have any plants/trees/bushes big or small – just drop them by the container. This will help us massively.
Keep an eye out on our Facebook member's page for the latest work party information.
7. PAA Carp Cup
This year's Carp cup was challenging under the circumstances and just about finished. The results are as follows:
1st  Huw Jury
2nd Jonathan Jones
3rd Shion Williams
4th Mark Bie
5th Christian.Bold
Congratulations to Huw Jury on winning the PAA Carp Cup, and thank you all for participating. The carp comps seem to be a lot of fun and gets all the members together on the bank.
We have no plans for a Carp Comp this year for obvious reasons, but potentially running a few evening summer matches if the situation allows. All information will be posted on our new website and Facebook members' page.
8. 2021 AGM
Currently we have no plans for a 2021 AGM because of the Pandemic. It's too early to say but I'm sure we will organize something for the members and committee to get together for a social if we are allowed, keep an eye out on Club mate and the Facebook membership page for info.
9. 2021 Plans
What have we got planned? If funds allow, we intend to carry on exactly as we are with regards to the lakes. Manage them as a fishery, cater for our members and keep the maintenance on point!
New stock, Siltex application, Maintenance netting, more new pegs + feeding programme just to name a few.
All the best for 2021,
On behalf of myself and the Committee,
Tight lines,
Peter Roche
PAA Club Secretary.
Porthcawl Angling Association:
http://porthcawl-angling-association.co.uk